Author Joanne Verikios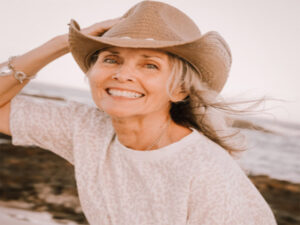 About Joanne Verikios
Joanne Verikios is an award-winning author of "Winning Horsemanship", a health and lifestyle consultant, an experienced horse breeder and trainer, an award-winning athlete, a successful real estate Investor and a creative entrepreneur who has helped others to develop a champion mindset, communicate better (including with their horses) and reach their full potential.
Contact Details
https://www.winninghorsemanship.com
https://www.joanneverikios.com
Joanne Verikios Video Interviews
Why did you choose to write about horses?
Finding a passion to write about is crucial for an author, for Joanne Verikios it was easy because her passion is Horses, they were her first love and interest.
Who is your target audience or reader for Winning Horsemanship?
Knowing how to identify, locate and find your target audience is vital for the sale of your book. Joanne Verikios shares how she identified her book's target audience and how she was able to beautifully convey to her readers how to speak to their horses in their own language.
How can reading Winning Horsemanship help your reader?
Joanne shares how understanding your horse's behaviour, how they learn, their fundamental needs and their body language will help you identify and master areas in your own personal journey, your mindset and your attitude.
How did you identify what genre to classify Winning Horsemanship?
Joanne Verikios explains the importance of choosing the right genre classification for your book.
How did you identify what subjects you wanted to cover?
Joanne Verikios explains why structuring your non-fiction book is about getting the balance right and following a logical order.
What process did you go through to publish with a traditional publisher?
Which publishing road should you take? Traditional publishing, self-publishing or a hybrid version. Joanne Verikios explains her publishing model and how it worked.
How much creativity did you have with your traditional publisher?
How much creative input does your publisher allow? Joanne Verikios explains the process she went through to create her cover design.
What milestones were set by your traditional publisher?
What publishing milestones are critical to be met so that the whole process stays on track for your book to be published.
How did you select your beta readers?
Joanne Verikios explains the reasons she selected her beta readers and the type of guidelines and timeframes that she set for them.
What was the hardest part of sticking to your deadline?
Joanne Verikios explains the simple techniques she used to meet her publishing deadline.
What marketing strategies did your traditional publisher give you?
Joanne Verikios explains some of the very effective book marketing strategies recommended to her by her traditional publisher that is definitely worth considering.
What is the most effective promotional activity you've done?
Ever struggled with having an unforgettable book launch, then you need to watch this video as Joanne Verikios shares the secrets of her very successful book launch that drove traffic to her website, and had media coverage, guest speakers and even politicians.
How has winning book writing competitions helped your book?
How book writing competitions can provide publicity and a lot of media traction for your book and credibility to you as a writer.
What's the most daunting part of the publishing process for you?
Every author has a fear when they hand their "baby" their book over to be published and Joanne Verikios shares her fears that raced through her mind at this stage.
What's the most exhilarating part of the publishing process for you?
Joanne Verikios shares the moment she held her published book in her hand.
What's the main reason you'd be interested in self-publishing?
Joanne Verikios shares her reasons to look at taking the self-publishing route.
Do you intend to write another book?
Joanne Verikios shares how some of her new book writing ideas are add ons to her current book.
What's the next challenge or adventure for Joanne Verikios?
What does someone who's a talented writer and an extremely creative person do next? It's truly inspirational.
Where to get Joanne's book
Please note that when you click on the Buy Now Button it will direct you to Amazon.Com. If you are based in Australia, the UK or other countries, on the right-hand of your Amazon page you can select where you want it delivered (as per the delivery sample below).